About Business Essentials Daily
Business Essentials Daily is a daily podcast for Australian business owners, managers and entrepreneurs looking for the best advice and ideas on business growth. It's produced by SoundCartel.
A podcast three decades in the making: since 1984, Business Essentials® has been synonymous with high-quality, up-to-date business advice and is the world's longest-running business audio magazine.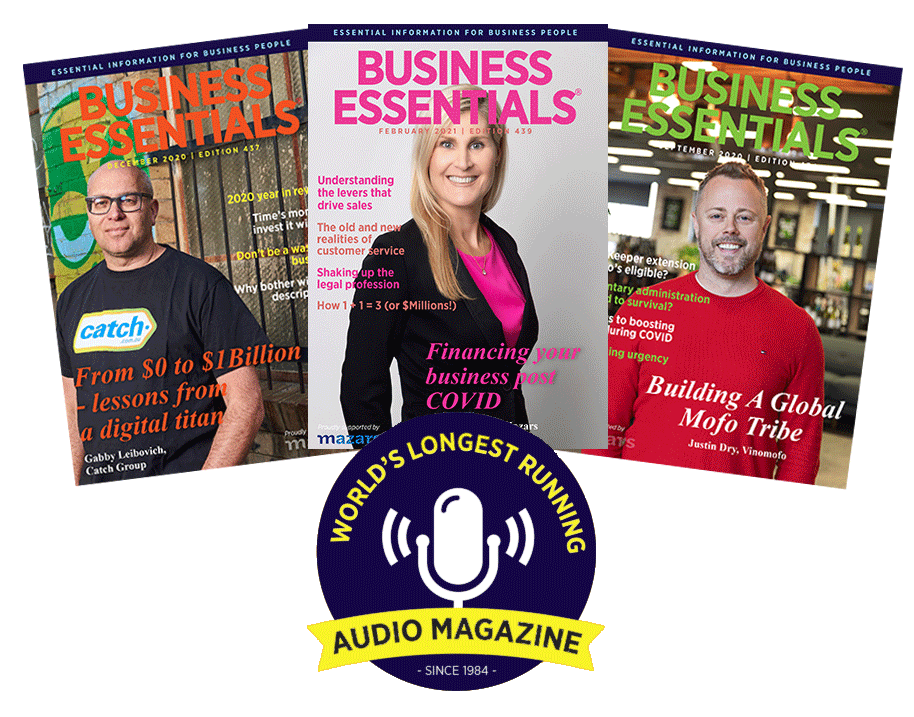 The next generation of Business Essentials® is now a daily podcast. With 36 years' experience interviewing thousands of Australia's leading business experts, we understand what businesses owners want to hear. Business Essentials Daily provides 10-15 minutes of easily digestible business information each weekday.
Each morning listeners receive relevant, reliable and practical advice on how to grow their business in a succinct, engaging style. Daily interviews with leading experts cover a wide range of topics, including:
Leadership
Cash management
Tax, Legal
HR
Sales
Marketing
Mental health & wellbeing
Finance
Innovation
Digital marketing
Economic updates
Success stories