Who'd have thought, after more than two years we'd still be talking, thinking and take precautions against COVID? And now, finally, the country is tentatively opening up: the doors are open for international visitors, there is less reliance on QR codes and face masks, and even WA is coming back into the fold. Of course, it doesn't mean COVID's disappeared completely. It's still lingering, there are still hospitalisations, and there's always a threat of new strains. And, so, what should you do to mitigate against the virus? Well, according to Dr Catherine Kelaher, an advisor to the federal department of health, it's worth considering a risk assessment for your workplace.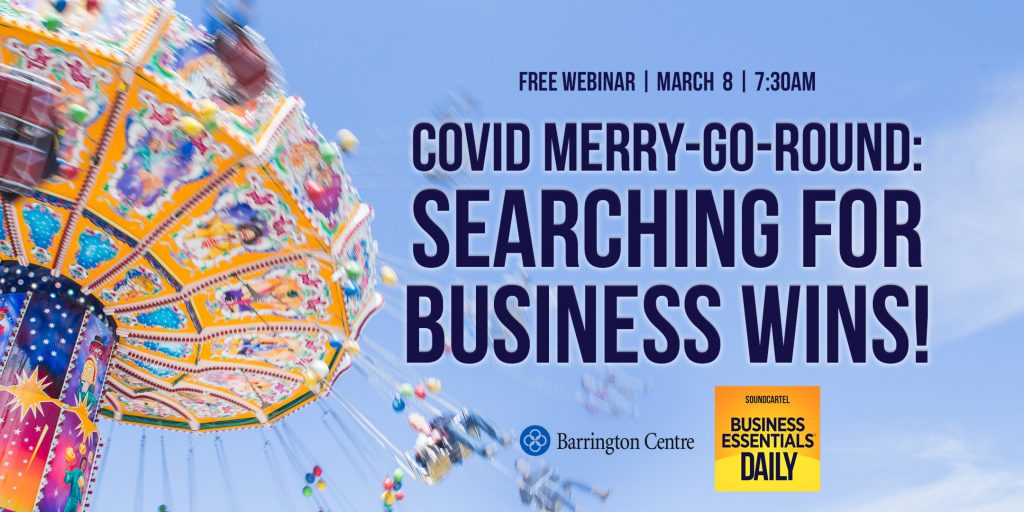 COVID MERRY-GO-ROUND: SEARCHING FOR BUSINESS WINS!
A panel of industry experts discuss both the challenges for business and how to address them from the perspective of people, business and health.
The panel discussion will be introduced by Neville Norman, Professor of Economics, The University of Melbourne.
DATE: Tuesday, 8 March 2022
TIME: 0730 – 0830
PANELISTS:
– Dr Catherine Kelaher – Principal Medical Advisor, Office of Health Protection, Australian Government Department of Health, ACT
– Rhonda Andrews, Managing Director and Principal Psychologist, Barrington Centre
– John Di Natale, Mentor, Keynote Speaker, Coach and Author
Register for the free webinar at:
COVID merry-go-round: Searching for Business wins! Tickets, Tue 08/03/2022 at 7:30 am | Eventbrite